The Christ Has Returned - Exactly as Prophesied - Lord RayEl
The Returned Christ, Lord RayEl, also known as The Messiah, Yeshua to the Jews, Isa to the Muslims, and Jesus to the Christians.
Rev 19:12 And his eyes were as a flame of fire: and on his head were many diadems. And he had a name written, which no man knoweth but himself.
Rev 19:13 And he was clothed with a garment sprinkled with blood. And his name is called:
THE WORD OF GOD. Ra = Word, El = God.
Important discoveries within the ancient Torah Codes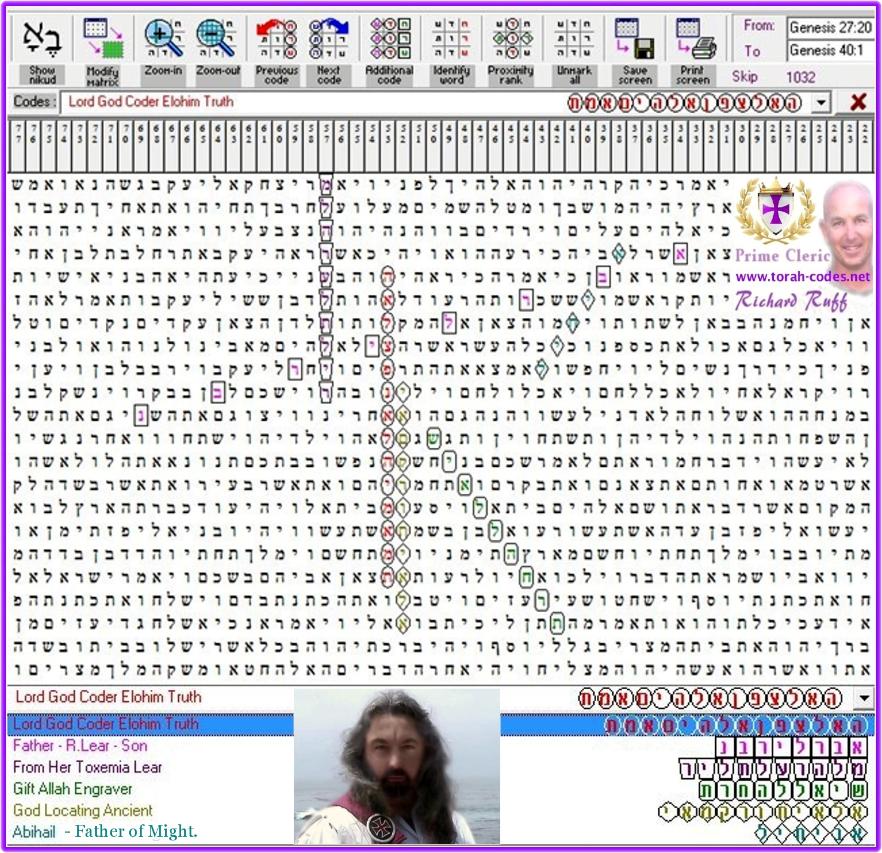 Initially discovered by Professor Rips, absolute mathematical proof of the "God Codes" with the Father confirming the Son, found in the book of Genesis. No Torah Code Researcher can dispute this finding.
LORD GOD CODER ELOHIM TRUTH. (Odds of over 1 in 12 Million)
GOD LOCATING ANCIENT, GIFT ALLAH ENGRAVER, ABIHAIL - Father of Might.
FATHER R.LEAR SON.
FROM HER TOXEMIA LEAR - parallels the Main Term. Toxemia was the official medical reason for His preterm delivery. He had to be born preterm for the Tetrad to Pentecost conception for the birth to align properly.
About Us
We are made up of Christians, Muslims, Jews, Mormons, Catholics, Freemasons, Knights, Buddhists,and many other faiths who believe in The Return of The Messiah and Christ.
We hold daily services and meetings.
You are also invited to participate in our outreach activities to give aid to those members of our community in need.
Join our facebook group and get ready for The Christ.